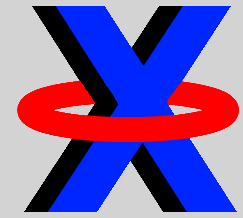 Xentrec Software & Web Design is a web development company located in Assumption Illinois. We provide high quality custom websites, built to the exact standards our clients expect. With over 10 years experience in web design, we work closely with our clients in Central Illinois and Nationwide to make sure the website they want, is the website they get. Every website we build is is a custom web design to match the clients personal taste and type of business they are involved in. No cookie cutter websites here! We can also redesign your existing website if you are ready for a new look, or need new features and/or pages added. Because we are a small custom web design company, we offer much lower prices than the industry standard. We have less overhead, therefore we can charge our customers less without reducing the quality of the website.
Another optional but important service we offer is Search Engine Optimization. Most websites on the internet today do not rank very well on Google and the other major search engines. The reason could be a number of things, including poorly constructed or missing title, description, and keyword Meta tags, the wrong keywords were chosen, not enough content on the page, and the list goes on and on... That's where search engine optimization comes in. We will go through your existing site and and make sure all the proper tags are there, and the proper keywords have been chosen for your particular website. Basically just fine your website. Although it doesn't happen often, Google can actually penalize your site if you use the same keyword too many times on one page. Another thing the search engines don't like, is using the same keywords or descriptions on more than one page within the same website. We know what to look for and how to fix it. A basic search engine optimization is included at no cost to you for a new website or website redesign that we do. We also submit your new/redesigned website to all the major search engines for free!
We offer programming in HTML, XHTML, Javascript, and PHP, as well as database programming for MySQL and Access databases. We can build custom web applications, such as content management systems and database driven applications that are tailored to your individual needs. We have had very good success with an open source shopping cart system.
Open Source = Free!
Although there is cost involved getting it set up, you can save literally thousands of dollars by using open source software.
Our main business is custom web design, but we also write small applications and games for PC. We mainly use Visual Basic for office/database programs, Dark Basic for games, and C++ when we need it. We are always looking for new ideas. If you have an idea for a program or a problem that you think could be solved with software, let us know, maybe we can help.